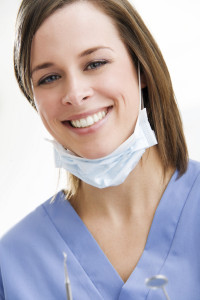 Employment Practices Liability Coverage is an essential aspect of your Professional Liability Insurance. EPL protects your practice and assets in the litigious world we live in today. The legal rights of your employees have expanded, as well as public awareness. While I'm sure you respect and agree with these rights, there certainly is a heightened risk of your employees bringing suit in an attempt to cover damages.
If you are one of our valued insureds that has Professional Liability coverage with us, you have some Employment Practices Liability coverage.
What does Employment Practices Liability Defense Coverage provide?
Our EPL defense coverage provides a per-claim/annual aggregate limit of $25,000 for defense coverage when an allegation is made by an employee for covered claims including:
Wrongful Termination
Age Discrimination
Sexual Harassment
Violations of the Americans with Disabilities Act
Violations of Civil Rights
Discrimination in Hiring
And more!
Without EPL insurance, these lawsuits can cost a significant amount of money out of your own pocket. Even if you are not found to be liable, your legal defense can still be very expensive. Not to mention, there is rarely much evidence to back your case other than hearsay.
What if I want more than just defense coverage?
If you want additional coverage to protect you in the event you are found at fault, we offer the optional EPLI endorsement which provides up to $1,000,000 Indemnity coverage (pays for judgments and settlements) plus defense.
Did you know that an EPL claim can be made based on your initial hiring practices?
EPL and EPLI are written on a claims-made policy, which means you can only receive the benefits if the alleged incident occurs while the policy is in force. In light of this fact, we highly recommend that you get your EPL coverage in place before you hire your first employee.
In the following blog posts, we will be walking you through best employment practices from your application process to how to fairly fire an employee.